Effective Proposal Writing Booklet 5 released!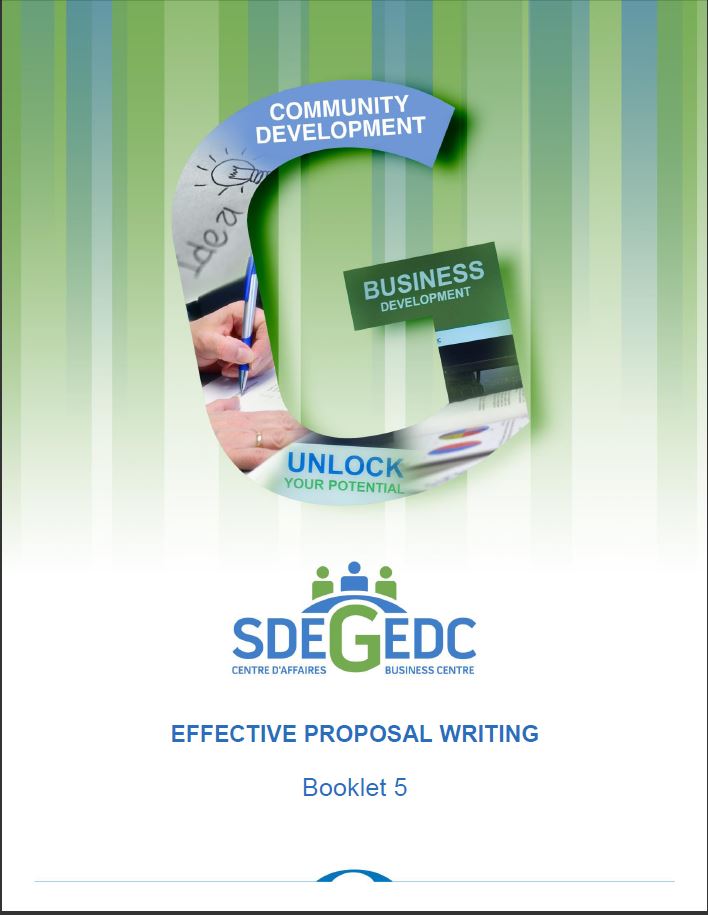 GEDC has a new edition in their popular Booklet Series; the new Booklet is called "Effective Proposal Writing – Tips & Techniques". It was developed by Carmen Wheeler and Dan Munshaw, KATWO Consulting, based in Thunder Bay.
The Instruction Booklet was developed in response to feedback received from the October 25, 2019 Proposal Writing Workshop; held in partnership with GEDC, Greenstone Gold Mines and the Thunder Bay & District Entrepreneur Centre. The session was presented by KATWO Consulting and focused on tips and techniques in proposal writing as well as strategies to approach potential opportunities.
The booklet has four parts covering a wealth of information to assist you in understanding procurement and developing a proposal: Part I – Preparation; Part II – Proposal Writing; Part III - Supplementary: Doing Business with Mining; and Part IV- Supplementary: Doing Business with Government.
Our Booklet Series now has the following titles:
Starting a Not-For-Profit Organization
Business Resource Guide
Entrepreneur's Responsibilities
How to Start a Business
Effective Proposal Writing
The newest addition is currently available online on our report page at www.gedc.ca; it will be available in print at the office and also in French in the near future.
February 2020