GEDC Supports New Business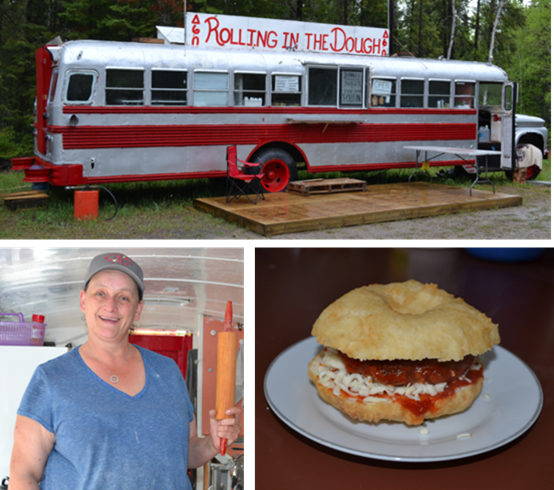 GEDC Business Centre would like to congratulate Claudette Rody, owner of ROLLING IN THE DOUGH, on the successful start-up of her new business.
With the assistance of a micro loan from GEDC, Chef Rody has opened a new chip truck in Greenstone.
ROLLING IN THE DOUGH carries on the path of success following Chef Rody's previous successful business venture Scottie's Kitchen.
Located at the intersection of Highway 11 and Partridge Lake Road, ROLLING IN THE DOUGH provides a menu serving local favourites including bannock burgers, dixie dogs and poutine. Chef Rody's famous cheesecake is one of the specialties that surely can't be missed.
Chef Rody would like to thank the support of Sylvio and Johnny Cyr, Daneff's and Esso.
Be sure to stop by for some delicious food! The hours of operation are Tuesday to Sunday from 11:00 am to 9:00 pm. For more information or to make arrangements for pre-orders text: (807) 863-0227.
Interested in starting a small to medium sized business, GEDC Business Centre is your first point of contact for all your business needs. For more information contact GEDC via email: info@gedc.ca or telephone: (807) 854-2273.
June 2019