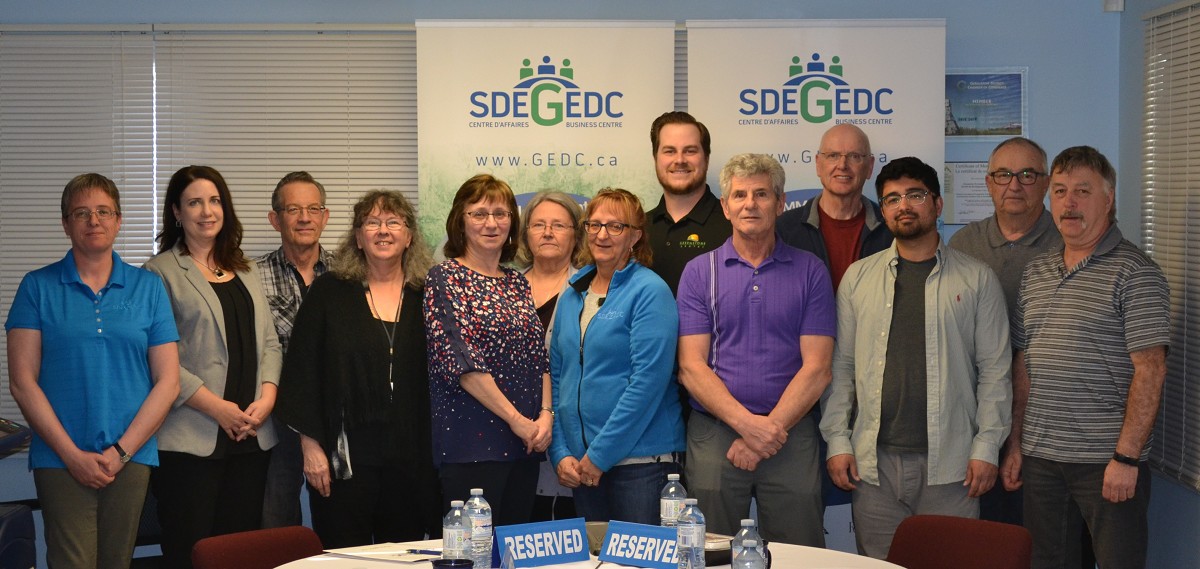 The GEDC Annual General Meeting took place on April 23rd, 2019 at their office with membership and dignitaries of the corporation in attendance, to hear the annual updates.
GEDC celebrated its 30th anniversary in 2018 during the annual "Small Business Week". In 30 years they have disbursed over $14.5 million in business loans and annually provide between 250-300 counselling / advisory services. The organization had an increase in loan activity during 2018 with advances doubling the previous year's amount; this trend has continued into 2019.
FedNor Initiative Officer, Kaarina Osala-Schaaf congratulated GEDC on another successful year and commented that it is nice to see the passion that the corporation has for the Greenstone area.
The 2019 Board of Directors are as follows:
Frank Hildebrandt, President
Mary-Jane Dunn, Vice-President
Moe Lavigne, Secretary
Calvin Cloutier, Treasurer
Lori Belzile, Director
Evan Armstrong, Director
Dina Quenneville, Director
GEDC's newest team member Horis Mansuri, Business Outreach Officer, was introduced to the group. Driving up from Toronto, he is happy to be back in Greenstone. He has a background in education, having taught at Long Lake #58 First Nation for two years, and also worked in the E-Commerce Industry in Ireland. Horis gave an overview of GEDC's booklet series and announced the dates of two upcoming workshops:
May 22, 2019 5:30 p.m. – 6:30 p.m.: Introduction to E-Commerce Workshop.
May 29, 2019 9:00 a.m. – 11:30 a.m.: CRA Small Business Workshop
Acknowledgement was given to the membership, FedNor, Staff and the Board of Directors for their support and dedication over the years.
GEDC is your local Business Centre, which also pursues projects and activities based on community needs and priorities. We develop and maintain partnerships to support growth and sustainability in the region. Contact us via email at info@gedc.ca or by telephone 807-854-2273.
May 2019